REMARKABLE FEET
Developed by the providers at the Orthopedic Foot & Ankle Center, Remarkable Feet offers physician approved footwear, insoles and footcare products essential to foot health.
Our team of experts can help you select the shoes that fit you best, and our goal is to keep your feet happy! Walk-ins are welcome and no appointment is required, so come see us any time for questions or a consultation.
We are located within the Orthopedic Foot & Ankle Center's Falls Church office at 2922 Telestar Court, Falls Church, VA 22046
Store hours are Monday - Thursday 7:00 am - 4:00 pm; Friday 7:00 am - 12:00 pm.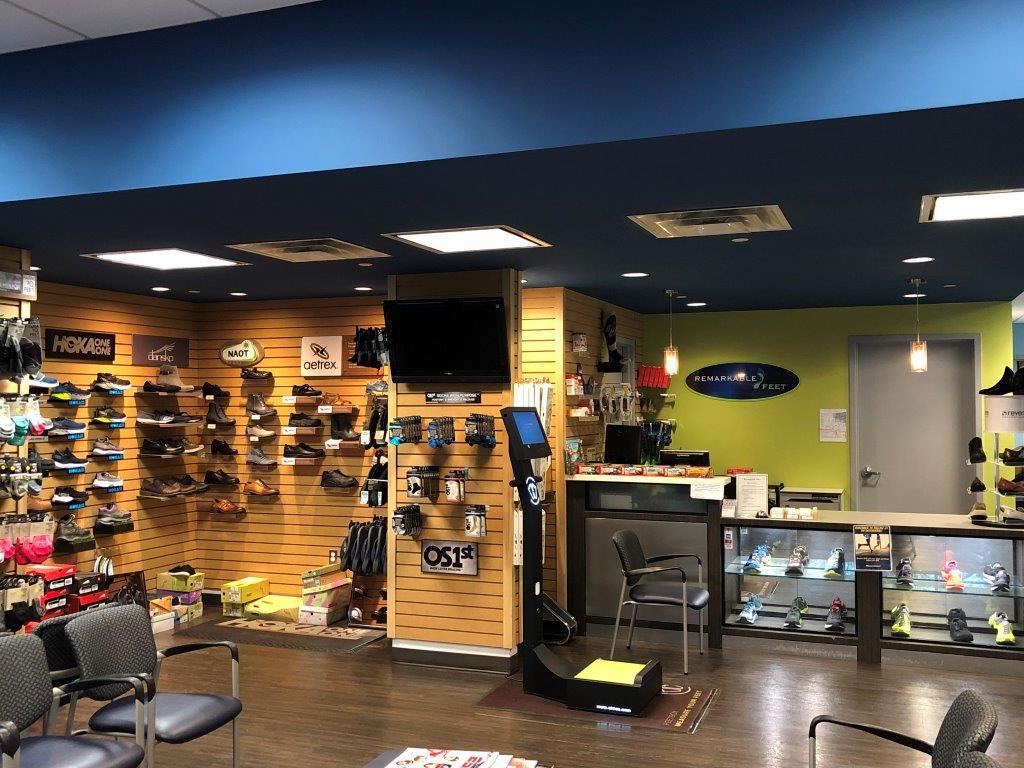 COMFORT MEETS CARE
PHYSICIAN ENDORSED
Remarkable Feet gathers the knowledge of physicians at the forefront of foot and ankle care to carefully select supportive, comfortable and properly designed footwear and footcare products. We work with major shoe retailers, such as Hoka One One, Altra, On's, Aetrex, Naot, Samuel Hubbard, Sole, and more, to provide a top-of-the-line selection of athletic, casual and dress styles.
We will help you find the shoes that work well with your orthotics or just your overall foot needs. You do not need an appointment to come in to purchase a pair of shoes-our knowledgeable associates can help you select the perfect pair for your needs.
CUSTOMER FOCUSED
Our retail associates are experts in sizing and properly fitting both shoes and insoles. Count on us to provide you the expertise, insights, and product recommendations to get you into the correct shoes and footcare products for your unique set of feet.
Footcare Products
We provide a one-stop shop for all your footcare needs. Offering innovative products for all your needs, as well as post-surgical care supplies such as cold therapy, knee scooter rental, shower covers, compression socks, and semi-custom orthotics, just to name a few.
To view and purchase products offered, please click here to visit our website.