Steven K. Neufeld, M.D.
Washingtonian, Northern Virginia, and Virginia Living Top Doctor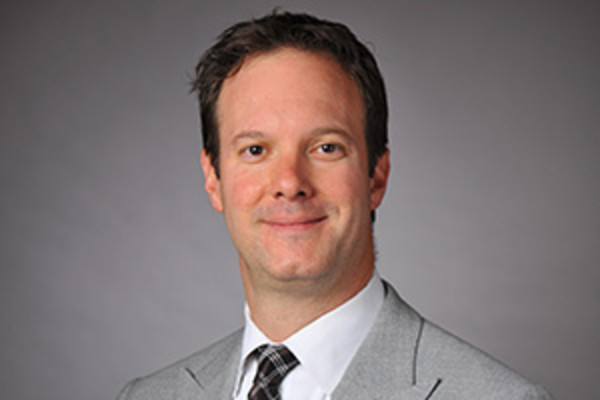 Biography
Steven K. Neufeld, MD, is an orthopaedic surgeon, board-certified by the American Board of Orthopaedic Surgery. He founded the Orthopaedic Foot & Ankle Center (OFAC) in Falls Church, Virginia, where he specializes in total ankle replacement and orthopaedic surgery. The OFAC is the first comprehensive foot and ankle center in the Washington, DC, area with orthopaedic foot and ankle physicians, physical therapists, athletic trainers, and podiatrists on staff.
Dr. Neufeld graduated from the University of Pittsburgh before attending medical school at Hahnemann University in Philadelphia. He then went on to complete his orthopaedic surgery residency at Ohio State University in Columbus and a fellowship in foot and ankle orthopaedic surgery at Union Memorial in Baltimore.
Not ready to stop continuing his education and teaching after his university career ended, Dr. Neufeld is the founder and serves as the director of the fellowship at the Orthopaedic Foot & Ankle Center, and is the founder and director of the Inova Health Total Ankle Replacement Program. He is also a clinical professor in the Department of Orthopedic Surgery at Virginia Commonwealth University in Richmond, and a clinical instructor at Georgetown University Department of Orthopaedic Surgery in Washington, DC. Dr. Neufeld holds an advanced certificate in total ankle replacement.
In addition to his surgery practice, Dr. Neufeld is active in both clinical and biomechanical research, holds patents and intellectual property on orthopedic implants and braces, and has published a number of articles in medical journals. He is a member of multiple professional associations including the American Orthopaedic Foot and Ankle Surgeons, Virginia Medical Society, Eastern Orthopaedic Association, and Arlington Medical Society. Dr. Neufeld is also a Fellow Member of the American Academy of Orthopaedic Surgeons.
Dr. Neufeld has been named a Washingtonian and Northern Virginia Magazine Top Doc. He's accepting new patients, use the online booking feature to schedule an appointment or call the office today.
Areas Of Expertise
Orthopaedic Surgery
Minimally Invasive Foot and Bunion Surgery
Specialties
Orthopaedic Foot and Ankle Surgery
Total Ankle Replacement
Medical Degree
Hahnemann University School of Medicine; Philadelphia, PA
Residency
The Ohio State University, Department of Orthopaedics; Columbus, OH
Fellowship
Foot and Ankle Surgery, Union Memorial Hospital; Baltimore, MD
Certifications
American Board of Orthopaedic Surgery
Advanced Certificate in Total Ankle Replacement
Professional Associations
Fellow, American Academy of Orthopaedic Surgeons
American Orthopaedic Foot and Ankle Surgeons
Virginia Medical Society
Eastern Orthopaedic Association
Arlington Medical Society
Major Accomplishments
Co-Founder, The Centers for Advanced Orthopaedics
Director, Orthopaedic Foot & Ankle Center of Washington
Medical Director, Ankle Replacement Program at Inova Health System
Medical Director, Orthopaedic Foot & Ankle Fellowship at OFAC
Medical Alliance Member, The Washington Ballet
Instructor, Georgetown University Department of Orthopaedics
Clinical Professor, Virginia Commonwealth University School of Medicine Department of Orthopaedic Surgery
Health Policy Committee Member, American Orthopaedic Foot and Ankle Society
Clinical Committee Member, The Centers for Advanced Orthopaedics
Board of Managers Member, The Centers for Advanced Orthopaedics
Liaison between the American Academy of Orthopaedic Surgeons and the American Medical Association
Reviewer, Journal of Bone & Joint Surgery
Reviewer, Journal of the American Academy of Orthopaedic Surgeons
Chairman, American Orthopaedic Foot and Ankle Society's Health Policy Committee
Resident Writer's Award, The American Journal of Orthopaedics
Authored Numerous Peer Reviewed Journal Publications
Hospital Affiliations
Inova Fairfax Hospital
Virginia Hospital Center
Affiliated Surgery Centers