Falls Church
Physical Therapy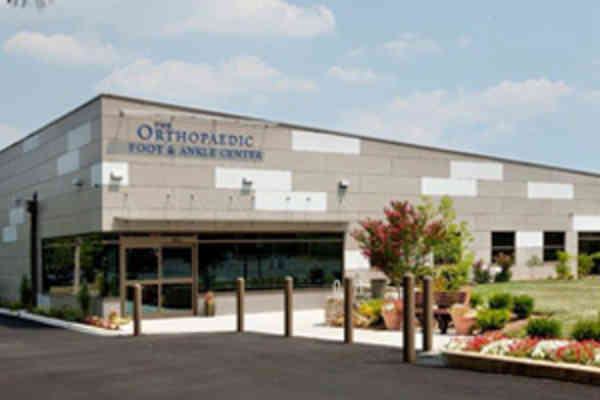 Address
2922 Telestar Court
Falls Church
,
Virginia
22042
Contact Numbers
Phone

(703) 769-8448

Fax

(703) 560-7218
Opening Hours
Mon - Thu: 7:00 a.m. - 7:00 p.m.
Fri: 6:30 a.m. - 3:00 p.m.
About
The mission of The Orthopaedic Foot & Ankle Center of Washington, D.C. is to provide superior, comprehensive foot and ankle treatment for patients in a clinical atmosphere that is caring and responsive to current and long-term patient needs. We specialize in traditional, innovative, and safe surgical and non-surgical care of the forefoot, midfoot, hindfoot and ankle.
We offer wound care and physical therapy on site and have a certified pedorthist on staff. Our in-house retail store, Remarkable Feet, offers our patients easy access to athletic shoes, custom-made orthotics, AFOs, walkers, canes, cast accessories and dozens of unique products.
Directions
Directions From 495 North
Take exit 50A-B Route 50 W / Arlington Blvd and keep to the right
At the stop light, turn right on Gallows Rd towards Merrifield
Make a right on Porter Rd near the Silver Diner
Make a right on Telestar Ct
Building is on your right
Directions From 95 South
Take Exit 170B-I-495 North Tysons Corner
Take Gallows Road exit 51
Pass Fairfax Hospital
Make Right on Porter Rd near Silver Diner
Make a right on Telestar Ct
Building is on your right
Directions From I-66 West
Take exit 64A/I-495 South towards Richmond
Take exit 50A-B Route 50 W / Arlington Blvd exit- towards US-29 / Fairfax / Lee Hwy
Turn right on Gallows Rd towards Merrifield
Make a right on Porter Rd near the Silver Diner
Make a right on Telestar Ct
Building is on your right
Directions From Arlington Blvd/50 West
Take Gallows Rd 650/N Exit on the right
Make a right at the light onto Gallows Rd/Merrifield
Make a right on Porter Rd near the Silver Diner
Make a right on Telestar Ct
Building is on your right
Directions From Arlington Blvd/50 East
Take Gallows Rd 650/N Exit on the right
Make a right at the light onto Gallows Rd/Merrifield
Make a right on Porter Rd near the Silver Diner
Make a right on Telestar Ct
Building is on your right
Directions from Lee Hwy Route 29
Turn on Gallows Rd towards Falls Church/ Fairfax Hospital
Turn Left on Porter Rd Near Silver Diner
Make a right on Telestar Ct
Building is on your right