February 2, 2011
Treating Foot and Ankle Arthritis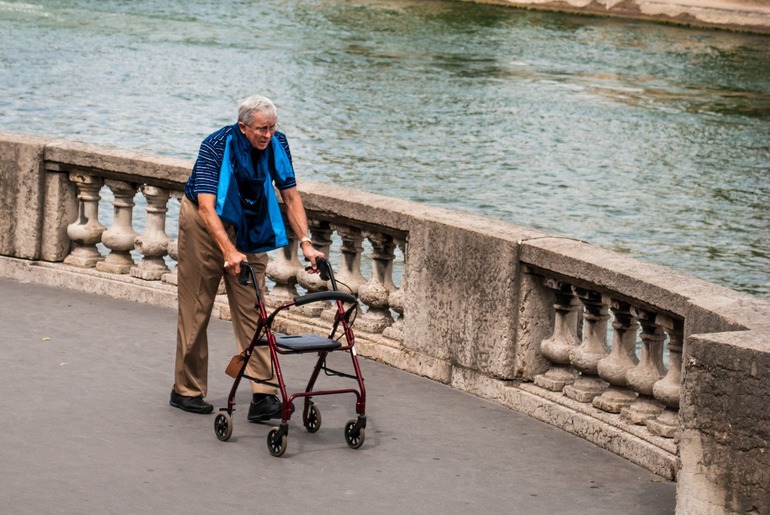 While there are over 100 types of arthritis, the one that most commonly affects the foot and ankle is osteoarthritis ("osteo" means bone). Osteoarthritis develops as a result of aging and is known as "wear-and-tear" arthritis. As we age the thin covering (cartilage) on the ends of our bones can become worn and frayed. This results in inflammation, swelling, and pain in the joint.
An injury to a joint, even if treated properly, can cause osteoarthritis to develop in the future. This is often referred to as traumatic arthritis. It may develop months or years after a severe sprain, torn ligament or broken bone.
Anatomy
There are 28 bones and over 30 joints in the foot. Tough bands of tissue, called ligaments, hold the bones and joints in place. If arthritis develops in one or more of these joints, your balance and walk may be affected. The foot joints most commonly affected by arthritis include the:
Ankle, where the shinbone rests on the uppermost bone of the foot
Three joints of the hind-foot
Mid-foot, where one of the fore-foot bones (metatarsals) connects to the smaller midfoot bones
Great toe, where the first metatasal connects to the toe bone (this is also where bunions usually develop)
Signs and symptoms of arthritis of the foot vary, depending on which joint is affected. Common symptoms include pain or tenderness, stiffness or reduced motion, and swelling. Walking may be difficult.