April 4, 2014
Total Ankle Replacement Patient: "It has brought me back to the world of athletics that I love so much."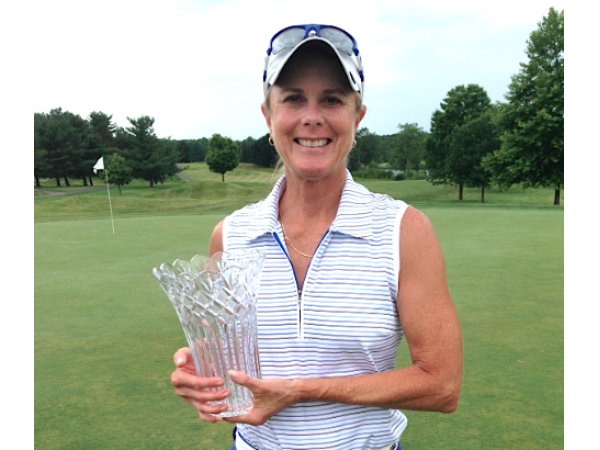 Meet "Mimi" – one of our most high-energy and optimistic patients! Be sure to check out the video below!
Her Story
"I initially found OFAC about 5 years ago by reading the Washingtonian Top Doctors. I wanted the best doctor in the area and a specialist in feet and ankles. Dr. Neufeld was the doctor for me.
My right ankle was experiencing joint pain in 2007. It turned out that my right ankle cartilage was deteriorating. Dr. Neufeld re-aligned my bones to adjust my joint so that I would use the good cartilage that was still intact. It worked GREAT. I was off and running after about 3 months of rehab. I have had no issues with my right ankle since then.
Then, my left ankle started to deteriorate about 2 years ago. Dr. Neufeld performed a similar surgery on my left ankle in 2012 as he did on my right ankle in 2007. It lasted about a year and then the pain was back. We tried Synvisc injections as well as cortisone. It helped a little.
I play competitive golf at a national level. I am 57 and play in a senior division against all the best senior women golfers in the country. Last summer I qualified for the USGA National Championship [top 128 in the country]. During the qualifying round I noticed the pain was getting worse. It turned out that I had played on a broken fibula and my cartilage was shot. Dr. Neufeld suggested I get an ankle replacement.
I am very active in sports, play golf almost daily in the summer, and enjoy a hard workout in the gym. I was worried that I would never be able to enjoy those things again. But I had no choice. I couldn't walk at that point.
In November 2013 Dr. Neufeld performed a total ankle replacement using the newest Salto Talaris Total Ankle Prosthesis. About 2 months after surgery I was off to physical therapy at OFAC. Lindsay was my PT. With her help, I was up and about very quickly, even resuming my workouts at the gym. It took about 3 months of rehab before I felt really comfortable with my new ankle joint."
About the Video
"I asked Lindsay if I could perform a small ballet piece at my OFAC Graduation Day with Katie, her PT Assistant. Katie and I were dancers in our youth, and we both knew the choreography to Swan Lake…so we went for it. This was the first time I had danced in 35 years. My new ankle had brought dance back into my life. It also enabled me to play golf once again without pain. My swing coach could not believe how much my swing had improved since I was now able to use both legs and ankles. My swing has never been better. I am a very happy lady.
I highly recommend Dr. Neufeld for any ankle procedure. I am living proof that the ankle replacement really works well. It has brought me back to the world of athletics that I love so much."