March 1, 2012
The Orthopaedic Foot & Ankle Center Joins Not Alone Marathon to Raise PTSD Awareness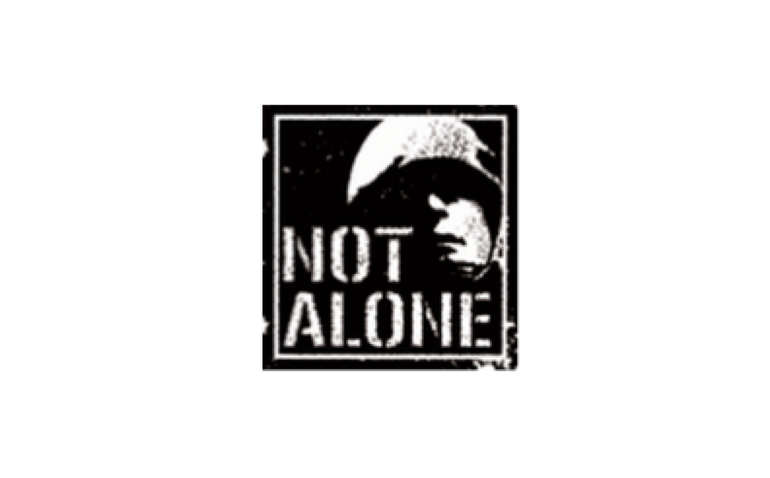 ORTHOPAEDIC FOOT AND ANKLE CENTER DC MEDICAL PROVIDER JOINS NOT ALONE DC MARATHON TEAM MARCH 17th TO RAISE FUNDS FOR FREE, CONFIDENTIAL MILITARY SUICIDE AND PTSD COUNSELING FOR RETURING WARRIORS, VETERANS AND THEIR LOVED ONES
NOT ALONE is a 501c3 Non-Profit Created by Returning Warriors for Returning Warriors and Their Families Dedicated to Reducing Military Suicide Rates and Increasing Awareness and Treatment of Post-Traumatic Stress Disorder (PTSD)
February 30, 2012 – (Washington, DC)— As a Physician Assistant serving foot and ankle patients throughout the community, who has also served in several Northern Virginia hospital emergency rooms, Josie Hyams, PA-C, knows firsthand what it's like to deal with patients suffering from depression, suicidal behavior andPTSD. Interestingly, she is also an avid runner and tri-athlete who just happens to be an advocate of early intervention for those suffering with mental and emotional disorders – making her commitment to joining the NOT ALONE marathon event even more meaningful.
"Mental health is as important as physical health," says Hyams, the Falls-Church, VA–based Physician Assistant to foot and ankle surgeons. "I got into running because it helped to boost my endorphins, it was a healthy outlet for me to manage a stressful work life, and it was a great way for me to meet others who have a positive outlook on life. I support NOT ALONE because it has a great mission and makes it easy for those who have experienced mental trauma to get help, especially if they were impacted while serving our country."
Experts agree that mental health conditions have an effect on body chemistry and should be treated as one would treat a medical condition. Individual therapy, support groups and group counseling can restore a sense of connectedness to everyday life.
Dr. Steven K. Neufeld, the medical director of the Orthopaedic Foot and Ankle Center of DC states, "My wife is a psychiatrist and I have watched her restore hope, purpose and connectedness to people in need of care for emotional illnesses. We are proud to support NOT ALONE and their mission. It takes courage to get help, but feeling better and living better is possible."
NOT ALONE's team is dedicated to healing the 'invisible wounds' of war. Please come support the NOT ALONE team on March 17, 2012 at the Suntrust Rock and Roll USA Marathon in Washington, DC. or join the Orthopaedic Foot and Ankle Center and the NOT ALONE team at an after-party, click NOT ALONE WATERSHED COCKTAIL PARTY to buy tickets or contact Danielle Zopf –phone (615) 243-7400 or email danielle@notalone.com. Please click here NOT ALONE today to donate or visit www.notalone.com to see how you can volunteer.
About The Orthopaedic Foot and Ankle Center of DC
The mission of The Orthopaedic Foot & Ankle Center of Washington D. C. is to provide superior, comprehensive foot and ankle treatment for patients in a caring, responsive clinical atmosphere. The Center specializes in traditional, innovative, and safe surgical and non-surgical services of the forefoot, midfoot, hindfoot, and ankle including ankle replacement. From correcting traumatic injuries or genetic deformity to enhancing sports performance or providing routine diabetic foot care, their doctors, physical therapists, orthotics experts are focused on reducing pain and restoring mobility. Medical director, Dr. Steven K. Neufeld, is the inventor of a new bunion surgery that drastically increases mobility during healing, reducing the 6 week period of strict bed rest down to "only days" in most cases. For more information, please www.footankledc.com or call (703) 769-8420.
About NOT ALONE
NOT ALONE is a national not-for-profit organization offering information and a range of support services dedicated to empowering returning warriors and their loved ones who face the challenges of life after war. NOT ALONE provides no cost programs, resources and services to warriors and families impacted by combat stress andPTSD through a confidential and anonymous community. NOT ALONE services include a supportive online community, anonymous forums, interactive seminars, face-to-face counseling and a 24-hour crisis line, personal clinical care, for veterans of all services and their families.
NOT ALONE would also like to share these warning signs with our veterans and their families and let all know that there is FREE, CONFIDENTIAL and ANONYMOUS help available if you, or someone you know, is:
Thinking about hurting or killing yourself / themselves
Seeking access to pills, weapons or other means of harming yourself/themselves
Talking or writing about death, dying or suicide
It is also important to seek out professional help if you, or a loved one, are experiencing any of these signs for concern:
Being unable to sleep or sleeping all the time
Withdrawing from friends, family or society
Increasing alcohol or drug use
Acting recklessly or engaging in risky behavior
Experiencing excessive rage, anger or desire for revenge
Having feelings of anxiety, agitation or hopelessness
Reliving past experiences
Experiencing dramatic changes in mood
Feeling trapped, like there is no way out.
For more information, please call 1-888-454-0950 or visit www.notalone.com.
FOR VETERANS: If you need help NOW call 1-866-781-8010.