July 6, 2012
Smelly Feet—More Than Just Embarrassing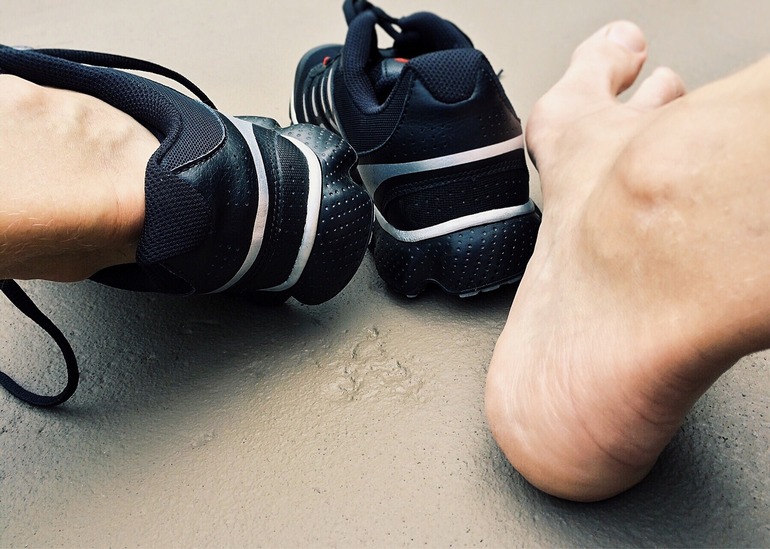 Foot odor can be an embarrassing and sometimes uncomfortable problem for many people. However, understanding the problem and taking some simple measures can help.
Sweating Leads to Odor
The main cause of foot odor is related to sweat; thousands of sweat glands in the foot produce sweat. Although sweat is odorless, the combination of sweat and shoes or socks creates a warm, moist environment that allows bacteria on our skin to proliferate, producing a bad-smelling substance called isovaleric acid.
Isovaleric acid is commonly attributed to foot odor. Foot odor increases when factors cause more sweating, such as wearing shoes and/or socks with inadequate air ventilation for many hours. Hair on your feet can intensify odor by adding increased surface area, in which bacteria can thrive.
Other Causes of Odor
Other factors related to foot odor include a condition called hyperhidrosis, or excessive sweating, which primarily affects males. Stress, some medications, fluid intake and hormonal changes can also increase the amount of perspiration your body produces.
Prevent Foot Odor Before It Starts
The American Orthopaedic Foot and Ankle Society recommends the following measures to prevent foot odor:
Practice good foot hygiene. Wash your feet daily with warm water and a mild soap. Be sure to dry your feet completely, especially between the toes.
Change your socks daily.
Wear socks that absorb moisture, such as cotton socks. Avoid socks made of nylon or polyester, which have poor ventilation.
Dust your feet frequently with a non-medicated baby powder or foot powder, especially if you suffer from excessive sweating.
Wear shoes made of leather, canvas, mesh or other materials that let your feet breathe. Avoid plastic shoes.
Don't wear the same pair of shoes two days in a row. Give your shoes at least 24 hours to air out between wearings.
Always wear socks with closed shoes. Socks absorb sweat from your feet. Therefore, wearing shoes without socks may increase the amount of perspiration and bacterial proliferation of substances that cause odor.
Home Remedies to Try
A common, safe, and generally effective home remedy for preventing foot odor is to soak your feet every day for a week in strong black tea for 30 minutes. Add two tea bags to a pint of water. Boil it for 10-15 minutes. Then add two quarts of cool water, and soak your feet in the cool solution.
An acid called tannic acid, present in the black tea, kills bacteria and closes your pores. This is an easy way to keep your feet dry for a long time, preventing sweating. Alternatively, soak your feet in a solution of 1 part vinegar, 2 parts water.
If these self-care and preventative measures for smelly feet don't help you, consult a professional for further investigation. Persistence of this condition could be due to a low-grade infection or hereditary condition, which should be addressed by a foot professional, such as a podiatrist within a foot and ankle practice.