August 30, 2010
Office Re-Location Nov. 2, 2010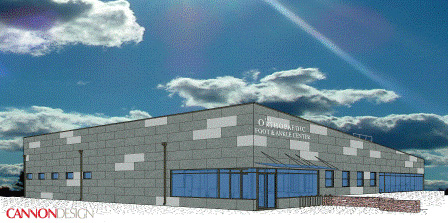 Board-certified orthopaedic foot and ankle surgeons, Drs. Steven K Neufeld andMatthew Buchanan and podiatrist, Dr. Evetta Borden annouce with great joy and excitement our office relocation to a new state-of-the-art, eco-friendly 10,000 s.f. facility effective Monday, November 1, 2010*:
Orthopedic Foot and Ankle Center
2922 Telestar Court
Falls Church, VA 22042
Tel: 703.769.8420 (office phone remains unchanged)
As always, you, our patients, have been at the forefront of every aspect of planning and construction to enhance top quality patient care, comfort, and above all, rapid healing to restore pain-free, mobility so you get back to you daily life as soon as possible!
Patients will enjoy a wider variety of services to compliment the high quality care. Our new headquarters features:
15 Private, Eco-Friendly, Spacious Exam Rooms
Convenient, Next Generation Digital X-Ray Equipment
Foot Health Center catering to Diabetic Foot Health and Wound Care
Custom Orthotics and Stylish Orthopaedic Shoes
State-of-the-art Physical Therapy department and Gym featuring the area's only "Wii-Hab" facility, using the Wii to make rehabilition more fun and productive
Hand-Selected, Proven Retail Products for Foot Health including natural healing remedies such as Manuka Honey and Natural Nail Polish containg the anti-fungal Tea Tree Oil
Our new location was strategically chosen to be conveniently located to near several major local hospitals including Virginia Hospital Center. INOVA Fairfax and Fair Oaks Hospitals.
We look forward to seeing you soon. Please stop by and visit even if you are well! We welcome the opportunity to show off our new home!
Sincerely,
Dr. Steven Neufeld
Dr. Matthew Buchanan
Dr. Evetta Borden
and the dedicated staff
Orthopedic Foot and Ankle Center
P.S. Keep up with move updates by signing up for our e-newsletter and/or follow us on Facebook and Twitter.
Below is a rendering of our new facility to be opened Fall 2010
2922 Telestar Court Falls Church, VA!!
OFAC IS GOING GREEN!!
Our new facility uses innovative technology enabling us to be even more eco-friendly!
Once again, it is with great pleasure that we will soon be able to serve you in our wonderful new facility and we look forward to helping you any way we can in the near future.