December 17, 2010
Diabetic Foot Care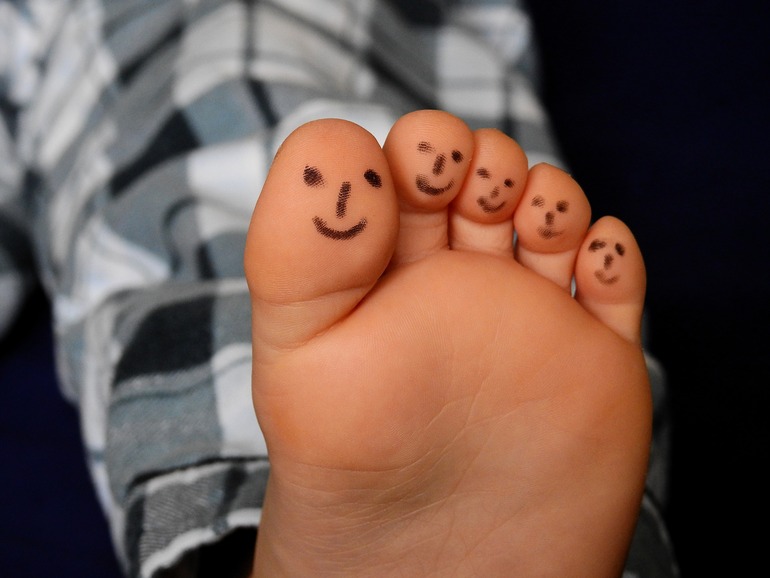 Do you have diabetes? If so, we'd like to share some important information about keeping your feet healthy.
Diabetes can cause your feet serious problems – small cuts can have big consequences. Diabetes decreases your blood flow, so your injuries are slow to heal. When your wound is not healing, it's at risk for infection. As a diabetic, your infections spread quickly. If it's really bad your doctor will need to take drastic action, like amputation. This is why it is so important to take care of your feet to prevent the sores and infections.
Daily Foot Inspection
Inspect your feet every day:
Look for cuts, bruises, sores, redness, warmth, and nail problems

Use a mirror or get someone to help you

Feel each foot for swelling

Examine between your toes

Check six major locations on the bottom of each foot:

Tip of the big toe
Base of the little toes
Base of the middle toes
Heel
Outside edge of the foot
Across the ball of the foot

Check for numbness
If you find any injury, no matter how slight, you are urged not to treat it yourself. You should seek a board-certified foot and ankle specialist immediately.
Daily Care for Diabetic Feet
Wash your feet with mild soap and warm water. Don't soak them.

When drying, pat each foot with a towel and dry between your toes
Use lotion to keep the skin soft and moist – but don't use lotion between your toes
Trim your toe nails straight across. If you find an ingrown toenail, see your doctor
Don't use antiseptic solutions, heating pads or sharp instruments on your feet.

Keep your feet warm and dry and wear warm socks and shoes in winter.

Don't put them on radiators or in front of the fireplace.
Wear loose socks to bed.
Don't smoke or sit cross-legged. Both decrease blood supply to your feet.
Advice about shoes and socks:
Protect your feet. Never walk barefoot or in sandals/thongs.

Carefully choose your shoes. Make sure they are comfortable and fit properly.
Wear new shoes for only two hours or less at a time.
Don't wear the same pair every day.
Lace your shoes properly – they shouldn't be too tight or loose
Wear clean, dry socks.
Avoid socks with holes or wrinkles.
Avoid stockings with elastic tops.
Complications
The loss of feeling in your feet has other consequences – deformities. This happens when sores or ulcers become infected. But there is also a serious condition called "charcot" (pronounced "sharko") foot. Your foot shape changes due to bones fracturing and disintegrating. Most people continue to walk with the problem because it doesn't hurt but only gets worse.
If you have, or think you have, diabetic feet, consult a board-certified foot and ankle specialist today.