September 14, 2012
Competitor Magazine "Editor's Award: Most Innovative"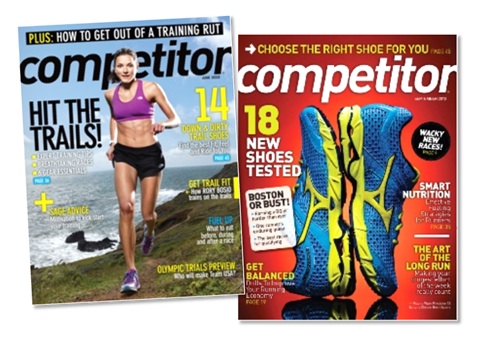 Editor's Pick, Most Innovative: Hoka OneOne Stinson Tarmac. Pick them up at Remarkable Feet, a retail store located at OFAC's Falls Church location!
http://running.competitor.com/2012/09/shoes-and-gear/fall-2012-running-shoe-review_58267/9
According to Competitor Magazine, Hoke OneOne Stinson Tarmac is the most innovative running shoe on the market. Here is what they have to say about it:
"Fit: This shoe has a modern fit with a snug midfoot and heel and a wide toebox that give the toes plenty of wiggle room. A one-piece upper wraps the foot and secures it to the footbed and secures the heel with an effective speed-lacing system.
Feel: Cushy and springy, but not marshmallowy soft. Hoka's maximally cushioned midsoles are more than twice as thick as most other shoes, but this shoe is still surprisingly light. Although it has a relatively flat profile (4mm heel-toe drop), it has a dramatic rockered geometry that enables a distinctive forward-rolling sensation in these shoes.
Ride: Like all Hoka shoes, the Evo Tarmac has a bouncy, high-off-the-ground sensation. It takes some getting used to, but wear-testers who found the sweet spot said the unique design promoted forward momentum and had an energizing ride that encouraged running with a consistent rhythm. Perhaps surprisingly, our test team found this shoe amazingly stable."