February 11, 2021
Our Doctor's Take on Patrick Mahomes' Toe Surgery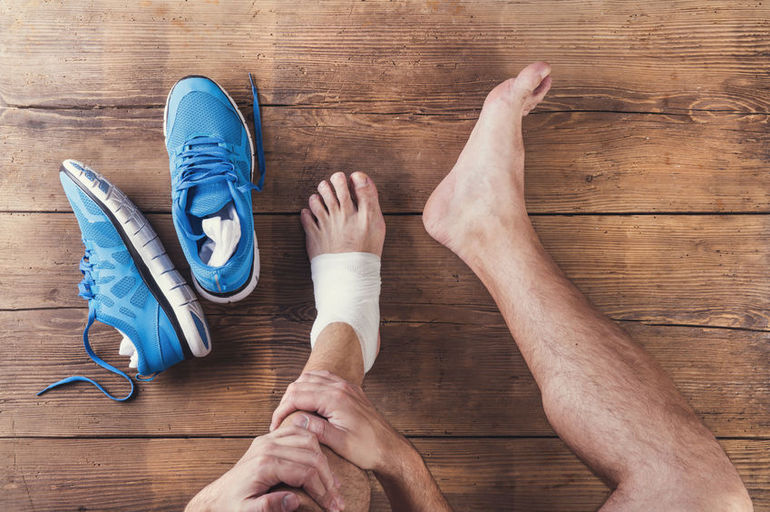 Chiefs QB Patrick Mahomes underwent surgery on his injured big toe this week. He most likely sustained a turf toe injury which occurred 3 weeks prior in the divisional round game against the Browns. He was able to play through the last 2 games with a rigid, custom shoe insert/orthotic in his cleat which limited the movement of the great toe. The CBS TV broadcast showed a picture of this insert during their telecast. Our in-house pedorthist Marcia Graddon makes these type of inserts for patients everyday!
What is Turf Toe?
The "turf toe" is on the plantar (bottom) surface of the big toe. It is a tough, dense ligament like structure which has 2 bones within it (the sesamoid bones). This anatomical complex see an incredible amount of force with walking and running. While running, the tip of the great toe is the last part of the body that leaves the ground, which means our entire body weight is going through this part of the toe for a split second, every step. The big toe is usually injured with a hyper-dorsiflexion mechanism, like when a defender rolls into the back of the foot and stretches the big toe upward. Surgery usually involves repairing the bones and ligaments across the bottom of the toe. Recovery is usually around 3 months before conditioning and football activities can begin again.
The orthopedic surgeons at OFAC have many years of experience treating local professional, college, high school and weekend warrior athletes of all shapes and sizes.