Physical Therapy
OFAC's Physical Therapy Department implements an inter-disciplinary approach to rehabilitation. Since miscommunication between a patient's physician and physical therapist can poorly impact rehabilitation, we make a point to communicate regularly to ensure that our patients are achieving their rehabilitation goals in the safest and most efficient manner.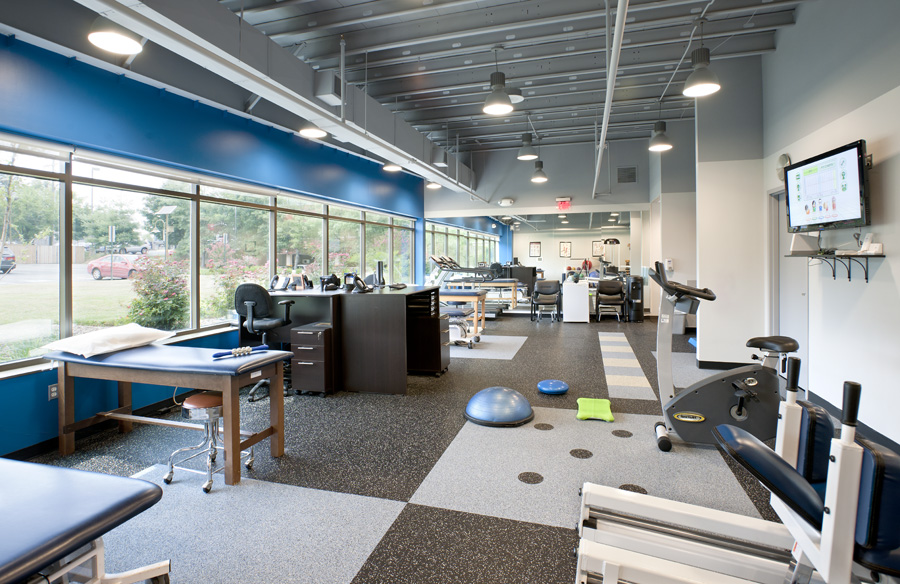 We specialize in out-patient orthopaedics with an emphasis on the foot and ankle, but all orthopaedic patients are welcome. Our licensed physical therapists, athletic trainers and physical therapy assistants provide comprehensive evaluation, rehabilitation and treatment for a wide range of musculoskeletal and neuromuscular problems caused by disease or injury. We use the most advanced techniques and equipment in your individualized treatment program to help you achieve optimal function and performance – throughout your day, at work and at play.
Dry Needing
Dry Needling is an effective treatment for acute and chronic pain, rehabilitation from injury, and even pain and injury prevention with very few side effects. The therapeutic treatment procedure involves multiple advances of a filament needle into the muscle area of the body that produces pain and typically contains a "Trigger Point." Our Director of Physical Therapy, Matthew Bernier, is certified in dry needling.
Wii-Hab
Our physical therapy department also offers "Wii-Hab," a rehabilitative therapy using Nintendo Wii, to provide a fun and challenging option to regain strength in your limbs post-surgery.
YouTube Channel
Many of our prescribed PT exercises are demonstrated on our YouTube channel.
Click here to access those videos.
Frequently Treated Ailments
Achilles Tendonitis/repair
Plantar Fasciitis
Osteoarthritis
Ankle Weakness/Effusion
Ankle Sprain
Ankle Fracture
Bunionectomy
Total Ankle Replacement (TAR)
Posterior Tibialis Tendonitis / or Transfer / Repair
Peroneus Tendonitis / or Transfer / Repair